Your clothes call 
For nearly as long as Harley® has been producing motorcycles, they've been making the clothes for the rider as well. The clothing that motorcyclists wore had to be tough and rugged - just like the riders themselves. 
But soon afterwards it evolved more into a fashion - the clothing stands out and tells the world that you're a Harley-Davidson® Enthusiast. Back then as well as today, the MotorClothes® that Harley® makes is made "By Riders, For Riders" This means that the stitching is tougher, the style is aggressive yet comfortable, and the word "functional" takes on a whole new meaning.
Riding Gear has evolved from being just protective gear to multi-functional - bright colors to keep you safe & seen, venting to keep you cool in the heat, and heated gear to keep you warm in the cool. Having the appropriate Riding Gear enables you to extend the Northern New York Riding Season safely!
Of course you don't have to have a Harley® to be able to wear the MotorClothes®!! Harley-Davidson® along with other Licensed Vendors make casual clothing as well - clothing that let's everyone know you're all about adventure, having fun and freedom.
THE LATEST IN MOTORCLOTHES FASHION
FEATURED PRODUCTS
HELMETS
Helmets are the most important piece of safety gear. Statistics show that correctly fitted and worn helmets dramatically reduce the incidence of fatal head injuries, so it's essential to get the right one for you.
At FXCHD® we can check your helmet for fit, age and any damage.
LEATHERS
Our leathers are designed to give you exactly what you want, on and off the road, and include both modern and more vintage styles.
Born from a proud tradition of performance, our leathers will stand the test of time. These high-quality hides are dyed completely through the leather, so even if you scuff them, they continue to look great.
FEEL THE FASHION FOR YOURSELF AT FXCHD®
PERFORMANCE SPORTSWEAR
It's essential you look good off the bike and feel good on it, so we have developed a wide-range of Performance Sportswear which can act as the perfect bottom layer when you're out riding.
Incorporating the latest technologies, our Performance Fabrics help regulate your body temperature, keeping you cool, dry and fresh throughout the day.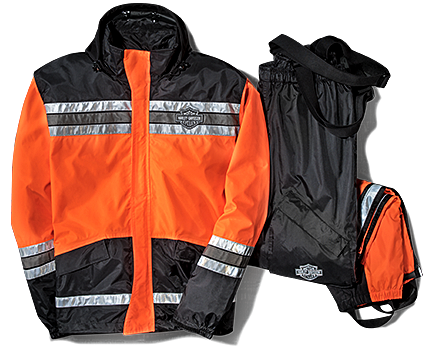 SAFETY ESSENTIALS
Whatever the weather, these are must haves for safe riding. Whether it's about remaining comfortable when the weather's against you or being seen by other road users, our riding gear incorporates the latest technologies to provide you with all the protection you need for a safe ride.
From our heated clothing and cooler mesh riding jackets to our range of Hi-Vis waterproofs and outerwear, we will make sure you can continue riding in any climate.
Whatever your journey, we have the gear #atFXCHD to get you there. Designed with you in mind, our range is tailored for safety, comfort and confidence, from classic leather jackets and helmets to eyewear and gloves.