It's always a good thing to check your rear view mirror, riding or driving, just to get a perspective on where you've been. And we here at FX Caprara are no different. 
We had some challenging times, starting off with Krissi & Dawn getting stuck in Chicago last January. They had flown out for the dealer show in Phoenix where they saw the Fall and Holiday H-D® Fashion for 2019. Due to Winter Storm Harper their flights were delayed and eventually cancelled, forcing them to rent a car to drive the rest of the way.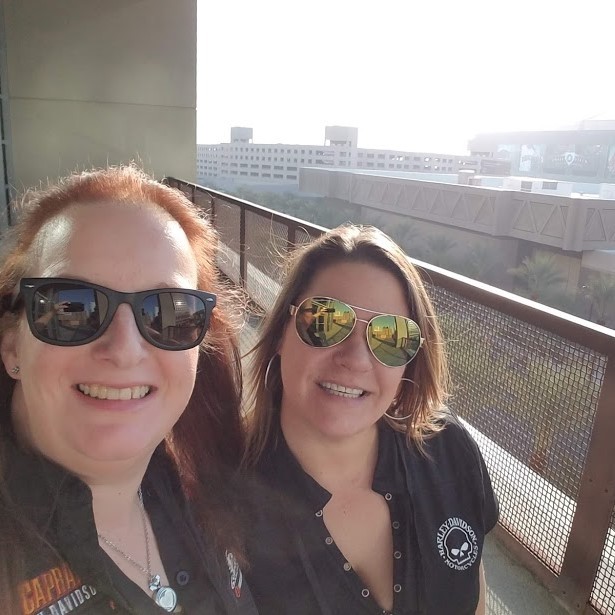 We also had lots of fun, both on and off the bikes. February found us chillin' with our annual Chili Cook Off, in April we had our Spring Open House, and in May we opened up the Riding Season with the Season Opener, featuring the Harley-Davidson® Stunt Show. Charity Rides played a big part of our 2019 as well -the Jefferson County SPCA, American Red Cross and local Breast Cancer Services all benefiting from successful fund raising rides. 
In other news, we did change our website provider to Room 58 and we think you have been enjoying our new design. Also changed was the name of our local Harley Owners Group® chapter to FX Thunder H.O.G.® which also seems to be a positive one -we have more members now than at any time in the past! 
And there were some new additions: #WhatsUpWednesday on the Life Behind Bars Youtube channel, the HOG Thunder Rewards and, most recently added, our Text Club.
Looking ahead to 2020 should be just as much fun, excitement and even more miles ridden (if not more) in the new year! Thank you all for a wonderful 2019 -we couldn't have done it without you.